My Blog
Posts for tag: smile makeover
By Spring Valley Dental Associates
July 09, 2019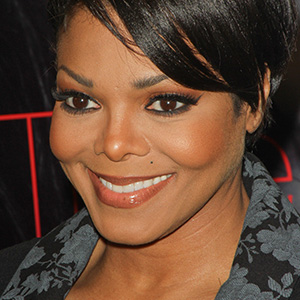 Multi-platinum recording artist Janet Jackson has long been known for her dazzling smile. And yet, Jackson admitted to InStyle Magazine that her trademark smile was once a major source of insecurity. The entertainer said, "To me, I looked like the Joker!" It was only after age 30 that the pop icon came to accept her unique look.
Jackson is not alone. A study commissioned by the American Association of Orthodontists found that more than one third of U.S. adults are dissatisfied with their smile. But there's good news—modern dentistry can correct many flaws that can keep you from loving your smile, whether you're unhappy with the color, size, or shape of your teeth. Here are some popular treatments:
Professional teeth whitening: Sometimes a professional teeth whitening will give you the boost you need. In-office whitening can dramatically brighten your smile in just one visit.
Tooth-colored fillings: If you have silver-colored fillings on teeth that show when you smile, consider replacing them with unnoticeable tooth-colored fillings.
Dental bonding: If you have chipped, cracked, or misshapen teeth, cosmetic bonding may be the fix you're looking for. In this procedure, tooth colored material is applied to the tooth's surface, sculpted into the desired shape, hardened with a special light, and polished for a smooth finish.
Porcelain veneers: Dental veneers provide a natural-looking, long-lasting solution to many dental problems. These very thin shells fit over your teeth, essentially replacing your tooth enamel to give you the smile you desire.
Replacement teeth: Is a missing tooth affecting your self-confidence? There are several options for replacing missing teeth, from a removable partial denture to a traditional fixed bridge to a state-of-the-art implant-supported replacement tooth. Removable partial dentures are an inexpensive way to replace one or more missing teeth, but they are less stable than non-removable options. Dental bridges, as the name implies, span the gap where a tooth is missing by attaching an artificial tooth to the teeth on either side of the space. In this procedure, the teeth on both sides of the gap must be filed down in order to support the bridgework. Dental implants, considered the gold standard in tooth replacement technology, anchor long-lasting, lifelike replacements that function like natural teeth.
After coming to embrace her smile, Jackson asserted, "Beautiful comes in all shapes, sizes, and colors." If you don't feel that your smile expresses the beauty you have inside, call our office to schedule a consultation. It's possible to love your smile. We can help.
For more information, read Dear Doctor magazine article "How Your Dentist Can Help You Look Younger."
By Spring Valley Dental Associates
July 03, 2017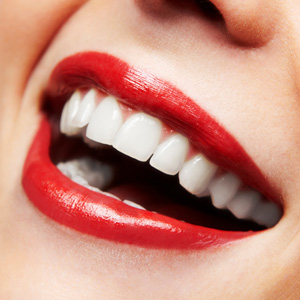 Before you consider cosmetic changes to your smile, ask yourself one question: how's your bite? How your teeth are positioned and aligned doesn't just affect their function — it also affects your appearance. A proper bite is foundational to a beautiful smile — and it deserves your attention first.
Here are 3 important steps for addressing your bite problem on your way to a more attractive smile.
Get an orthodontic evaluation. Only a dentist or orthodontist can determine if your teeth are properly aligned and working well with each other — and if not, why. With their knowledge and expertise they'll be able to tell you what specific bite problem (malocclusion) you have and the best treatment to correct it to support any future cosmetic enhancement.
Consider your tooth-movement options carefully. If you have a malocclusion, your dentist or orthodontist may recommend correction before undertaking other cosmetic work. In most cases, you'll have two choices. The first is traditional metal braces, which uses wires held in place and anchored by brackets cemented to the teeth. They're effective, but must be fixed in place and aren't considered attractive. The other choice is clear aligners, which use custom removable plastic trays worn in sequence to gradually move teeth. They're easier for oral hygiene and are hardly noticeable to others, but may not work in every bite situation.
Don't slack on the retainer phase of treatment. The day will come when the braces or aligners come out of your mouth for good. But your realignment project isn't over — you'll need to wear a retainer appliance for a while. Re-aligned teeth can relapse to their former positions, so it's essential you wear a retainer to keep them where they've been moved. Without a retainer, all the time and effort invested in your bite will have been to no avail.
In a nutshell: get the big picture about your bite, choose the treatment best for you and follow through on every phase. The end result will be a solid platform for the smile you've always dreamed about.
If you would like more information on orthodontic treatments, please contact us or schedule an appointment for a consultation. You can also learn more about this topic by reading the Dear Doctor magazine article "The Magic of Orthodontics: The Original Smile Makeover."
By Spring Valley Dental Associates
April 25, 2015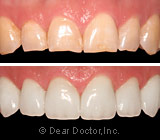 A veneer is a thin layer of dental ceramic tooth-colored restorative material, usually made of porcelain, which replaces some of the tooth's enamel and is physically bonded to it.
You might want to consider porcelain veneers:
If your teeth are severely discolored. (For best results we may recommend that your teeth be whitened before veneering them.)
If your teeth cannot be evenly whitened or matched by other means.
If your teeth are misshapen or worn, you can change their size or shape for optimum aesthetic appeal.
If you don't want to have your teeth prepared (drilled), prepless veneers may be an option to change your smile.
If you want as little natural tooth structure prepared as possible to improve your smile.
If you would like something temporary first to "test-drive" your new smile, then:
"Provisional veneers" allow you to try out your new smile and give us feedback before the final permanent veneers are placed.
If you want to improve your smile for just one tooth or even multiple teeth.
If you want long-lasting restorations — veneers can last from seven to twenty years or more.
And the top reason is:
Porcelain laminate veneers are among the most aesthetic ways to create a more beautiful, yet normal, looking smile.
Tell us what you want to change about your current smile, and we can tell you whether veneers are right for you. Contact us today to schedule an appointment or to discuss your questions about cosmetic dentistry. You can learn more by reading about porcelain veneers in Dear Doctor magazine.