My Blog
Posts for: April, 2019
By Spring Valley Dental Associates
April 20, 2019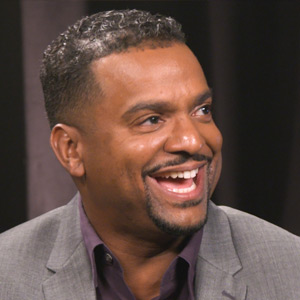 If there's anything that makes Alfonso Ribeiro happier than his long-running gig as host of America's Funniest Home Videos, it's the time he gets to spend with his family: his wife Angela, their two young sons, and Alfonso's teenaged daughter. As the proud dad told Dear Doctor–Dentistry & Oral Health magazine, "The best part of being a father is the smiles and the warmth you get from your children."
Because Alfonso and Angela want to make sure those little smiles stay healthy, they are careful to keep on top of their kids' oral health at home—and with regular checkups at the dental office. If you, too, want to help your children get on the road to good oral health, here are five tips:
Start off Right—Even before teeth emerge, gently wipe baby's gums with a clean, moist washcloth. When the first teeth appear, brush them with a tiny dab of fluoride on a soft-bristled toothbrush. Schedule an age-one dental visit for a complete evaluation, and to help your child get accustomed to the dental office.
Teach Them Well—When they're first learning how to take care of their teeth, most kids need a lot of help. Be patient as you demonstrate the proper way to brush and floss…over and over again. When they're ready, let them try it themselves—but keep an eye on their progress, and offer help when it's needed.
Watch What They Eat & Drink—Consuming foods high in sugar or starch may give kids momentary satisfaction…but these substances also feed the harmful bacteria that cause tooth decay. The same goes for sodas, juices and acidic drinks—the major sources of sugar in many children's diets. If you allow sugary snacks, limit them to around mealtimes—that gives the mouth a chance to recover its natural balance.
Keep Up the Good Work—That means brushing twice a day and flossing at least once a day, every single day. If motivation is an issue, encourage your kids by letting them pick out a special brush, toothpaste or floss. You can also give stickers, or use a chart to show progress and provide a reward after a certain period of time. And don't forget to give them a good example to follow!
Get Regular Dental Checkups—This applies to both kids and adults, but it's especially important during the years when they are rapidly growing! Timely treatment with sealants, topical fluoride applications or fillings can often help keep a small problem from turning into a major headache.
Bringing your kids to the dental office early—and regularly—is the best way to set them up for a lifetime of good checkups…even if they're a little nervous at first. Speaking of his youngest child, Alfonso Ribeiro said "I think the first time he was really frightened, but then the dentist made him feel better—and so since then, going back, it's actually a nice experience." Our goal is to provide this experience for every patient.
If you have questions about your child's dental hygiene routine, call the office or schedule a consultation. You can learn more in the Dear Doctor magazine article "How to Help Your Child Develop the Best Habits for Oral Health."
By Spring Valley Dental Associates
April 10, 2019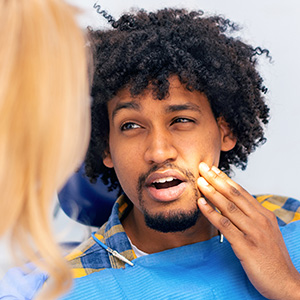 A toothache means a tooth has a problem, right? Most of the time, yes: the pain comes from a decayed or fractured tooth, or possibly a gum infection causing tooth sensitivity.
Sometimes, though, the pain doesn't originate with your teeth and gums. They're fine and healthy—it's something outside of your tooth causing the pain. We call this referred pain—one part of your body is sending or referring pain to another part, in this instance around your mouth.
There are various conditions that can create referred pain in the mouth, and various ways to treat them. That's why you should first find out the cause, which will indicate what treatment course to take.
Here are a few common non-dental causes for tooth pain.
Trigeminal Neuralgia. The trigeminal nerves situated on either side of the face have three large branches that extend throughout the face; the branch to the jaw allows you to feel sensation as you chew. When one of the nerve branches becomes inflamed, usually from a blood vessel or muscle spasm pressing on it, it can refer the pain to the jaw and seem like a toothache.
Temporomandibular Joint Disorder (TMD). These two joints that connect the lower jaw to the skull can sometimes become dysfunctional for a variety of reasons. This can set up a cycle of spasms and pain that can radiate throughout the jaw and its associated muscles. The pain can mimic a toothache, when it actually originates in the jaw joints.
Teeth Grinding. This is an unconscious habit, often occurring at night, in which people clench or grind their teeth together. Although quite common in children who tend to grow out of it, teeth grinding can continue into adulthood. The abnormally high biting forces from this habit can cause chipped, broken or loosened teeth. But it can also cause jaw pain, headaches and tenderness in the mouth that might feel like a toothache.
These and other conditions unrelated to dental disease can seem like a tooth problem, when they're actually something else. By understanding exactly why you're feeling pain, we can then focus on the true problem to bring relief to your life.
If you would like more information on oral pain issues, please contact us or schedule an appointment for a consultation.