My Blog
Posts for: February, 2015
By Spring Valley Dental Associates
February 24, 2015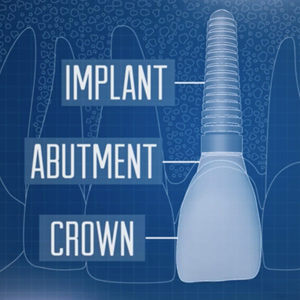 With their durability, versatility and life-likeness, there's no doubt dental implants have revolutionized teeth replacement. If you're considering dental implants, however, there are some issues that could impact how and when you receive implants, or if you should consider another type of restoration.
Cost. Dental implants are initially more expensive than other tooth restorations, especially for multiple tooth replacement. However, be sure you consider the projected cost over the long-term, not just installation costs. Because of their durability, implants can last decades with little maintenance cost. In the long run, you may actually pay more for dental care with other types of restorations.
Bone health. Dental implants depend on a certain amount of bone to properly situate them for the best crown placement. If you've experienced extensive bone loss, however, there may not be enough to support the implant. This can often be overcome with grafting — immediately after extraction, at the time of implantation or a few months before implantation — to encourage bone growth. In some cases, though, bone loss may be so extensive you may need to consider an alternative restoration.
Gum Health. While implants themselves are impervious to infection, they're supported by gum and bone tissues that can be affected. Infected tissues around an implant could eventually detach and lead to implant failure. If you have periodontal (gum) disease, we must first bring it under control and render your gums infection-free before installing implants. It's also important to maintain effective oral hygiene and regular dental cleanings and checkups for optimum implant health.
Complications from osteoporosis. People with osteoporosis — in which the bones lose bone density and are more prone to fracture — are often treated with drugs known as bisphosphonates. In less than 1% of cases of long-term use, a patient may develop osteonecrosis in which the bone in the jaw may lose its vitality and die. As with bone loss, this condition could make implant placement difficult or impractical. Most dentists recommend stopping treatment of bisphosphonates for about three months before implant surgery.
If you have any of these issues or other complications with your oral health, be sure to discuss those with us before considering dental implants. With proper planning and care, most of these difficulties can be overcome for a successful outcome.
If you would like more information on pre-existing conditions that may affect implants, please contact us or schedule an appointment for a consultation. You can also learn more about this topic by reading the Dear Doctor magazine articles "Osteoporosis & Dental Implants" and "Infections around Implants."
By Spring Valley Dental Associates
February 09, 2015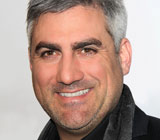 Some train intensively for months ahead of time, so they can achieve peak performance during the season; others simply enjoy occasional pick-up games with friends. But here's something all athletes, both amateurs and professionals, should know: Dental accidents in sports can happen at any time, and the consequences of not wearing the proper protective equipment can be serious.
Don't believe us? Just ask American Idol season 5 winner Taylor Hicks. Before his singing career took off, Hicks was a high-school basketball star; he lost his two front teeth during a championship game.
"It was just one of those collisions that happen in sports," Hicks recently told Dear Doctor magazine. "I never wore a mouthguard in basketball. Obviously I should have."
We agree. And we want to remind you that basketball isn't the only game that poses a risk to your teeth (although statistics show it's the leading cause of sports-related dental injuries). Soccer, bike riding, and equestrian sports — along with some two dozen other games and physical activities — are all on the American Dental Association's list of sports in which participants should wear a mouthguard.
What's the best kind of mouthguard? The answer is: the one you actually wear. For the maximum comfort and protection, there's nothing like a custom-fitted mouthguard provided by our office. This is a piece of protective equipment that's individually crafted just for you — in fact, it's made from a model of you own teeth! Not only will it fit your mouth perfectly, but it's also strong, lightweight and easy to wear.
It's true that off-the-shelf mouthguards are available from big-box retailers in limited sizes (like small, medium and large); also available are the so-called "boil and bite" types, which you soften in hot water before molding them into shape with the pressure of your fingers, teeth and tongue. Either one of these options is probably better than nothing — but neither provides the level of protection and comfort that a custom-made mouthguard offers.
When you consider the potential cost of tooth replacement — not just its hefty price tag, but also the lost time, trouble and inconvenience it can cause — we think you'll agree that a perfectly fitted mouthguard, made by our office, is a piece of sports equipment you really can't afford to do without. Best of all, its cost is quite reasonable.
So if you're the active type, come in to ask us about fitting you with a custom mouthguard. For more information, please contact us or schedule an appointment for a consultation. You can learn more in the Dear Doctor magazine articles "Athletic Mouthguards" and "An Introduction to Sports Injuries & Dentistry."