My Blog
Posts for: December, 2014
By Spring Valley Dental Associates
December 16, 2014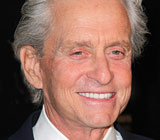 Actor Michael Douglas shocked TV audiences across the country when he announced on the David Letterman Show in 2010 that he has stage IV oral cancer. Fortunately, the cancer had not spread and his radiation and chemotherapy treatments were successful. This year, Douglas teamed up with the Oral Cancer Foundation to warn others about the dangers of the disease and the importance of early detection. In particular, he wants younger people to know that even if they don't smoke and drink a lot, as he admitted to Letterman that he did, they are still at risk.
As Douglas states in a PSA he made with the foundation, "the fastest growing segment of the people developing oral cancers are young, non smokers." That's due to a strain of the Human Papilloma Virus known as HPV16 that can be transmitted through oral sex. So it's important to avoid risky sexual behaviors and to be screened regularly for this devastating disease that claims one life every hour in the U.S., according to the Oral Cancer Foundation.
An oral cancer screening is a simple visual and tactile exam done right here at the dental office. We will feel your neck for lumps and inspect your lips and all inside surfaces of the mouth, including the back of your throat, for any suspicious signs. If any are found, a biopsy (laboratory analysis of a tissue sample) can be ordered.
Most oral cancers are "squamous" (small scale-shaped) cell carcinomas that occur in the lining of the mouth and are often preceded by recognizable changes (lesions) of the oral membranes. White or red patches begin to form in the pre-cancerous stage, and as the cancer develops, a non-healing ulcer may appear. If you notice any such changes in your mouth, please let us know.
Michael Douglas ends his PSA with the following plea: "So please, the next time you visit your dentist or your medical doctor, ask for this simple screening. Finding oral cancer in its earliest stages may save your life." We agree, which is why we always perform this screening during your regular dental check-up. If it's been a while since your last appointment, please come in and see us.
If you would like more information about oral cancer, please contact us or schedule an appointment for a consultation. You can learn more about the disease in the Dear Doctor magazine article "Oral Cancer."
By Spring Valley Dental Associates
December 01, 2014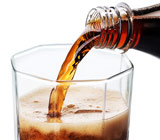 Did you know that you probably do at least one thing during the course of an average day that puts your healthy smile at risk? These are some of the more common offenders:
Coffee, Soda, and Sports Drink Consumption
If you really can't give them up, try to consume these beverages with restraint. Their high acidity and/or sugar content can erode protective tooth enamel, making your pearly whites more prone to staining and decay. Even natural fruit juices should be consumed in moderation as they tend to be high in sugar and sometimes acidity (e.g. orange juice). Your best bet? Water, of course. It won't damage your teeth and thanks to fluoridation may even help remineralize and fortify your enamel.
Brushing Immediately After Eating
If you were told to brush after every meal, forget it. Acids in foods and beverages can soften your enamel, and brushing may actually accelerate erosion. Wait at least an hour to brush, which is the time it generally takes for your oral pH to normalize and your tooth enamel to reharden. However, it is advisable after eating to floss and rinse out your mouth with plain water or a mineralized dental wash to help wash away food particles.
Jaw Clenching, Tooth Grinding, Pencil Chewing
These and similar "parafunctional" behaviors — outside the uses for which teeth are designed — can cause undue tooth wear and exert stresses that can cause chips and fractures. They can affect other parts of the oral system, too, potentially resulting in jaw joint pain and muscle spasms, headaches and other head and neck ailments.
It's hard to cut out all high-sugar/high-acid foods and beverages, so where complete elimination isn't possible, focus on moderation and try to consume them only during mealtime. Jaw clenching and other parafunctional behaviors are often subconscious and may be harder to control; in such cases an unobtrusive device like a clear occlusal (bite) guard can alleviate the problem.
If you would like more information about tooth damage and prevention please contact us or schedule an appointment for a consultation. You can also learn more about this topic by reading the Dear Doctor magazine articles "Tooth Decay" and "Stress & Tooth Habits."